Gulf War Veterans Show Abnormalities
A new imaging study has found that Gulf War veterans have what appear to be unique structural changes in the wiring of their brains. This fits with the scientific consensus that Gulf War Syndrome (GWS) is a physical condition rather than a psychosomatic one and should be treated with painkilling drugs instead of counseling. The images indicate that in GWS, these nerve bundles break down and may have trouble forming connections, a phenomenon that has not been associated with any other illness. This suggests that the brain circuitry, rather than any specific brain area, is disrupted in people with the condition.
Medicaid Expansion Will Benefit Veterans
A new analysis suggests that veterans stand to benefit substantially from President Obama's healthcare law, particularly in states that choose to expand their Medicaid programs. Researchers with the Urban Institute report that as many as 40 percent of uninsured U.S. veterans would be eligible for healthcare under the law's insurance exchanges or its expanded Medicaid program. There are currently about 1.3 million uninsured veterans, the report said, but fewer than half of those who would qualify under broader Medicaid eligibility live in states that will accept the expansion.
Veterans Crisis Command Center
Veterans from North Carolina and other states took advantage of The American Legion's Veterans Crisis Command Center (VCCC) in Charlotte, N.C., during the Legion's 96th annual national convention.
Over the course of three days, the center assisted 283 veterans and family members and helped award $300,885 in retroactive benefits – many of them for disabilities that were rated on the spot by Department of Veterans Affairs staff from the VA regional office in Winston-Salem, N.C. For more information call 1-800-433-3318.
Arizona Bill Passed
Arizona was the third state to pass legislation that eases veterans' entry into the licensed and professional fields. H.B. 2076 -- which passed unanimously in the state's senate and is expected to be signed into law by Gov. Janice Brewer -- will make it easier for veterans with combat medical training to gain Licensed Professional Nursing certification. Essentially, H.B. 2076 will allow medical training obtained in the military to count as the civilian equivalent for training required to become a Licensed Professional Nurse. The bill also will streamline the process of obtaining a temporary nursing license for veterans. Members of the American Legion wanting to know the status of similar legislation in their states, or who want to assist in these efforts or provide updates of what efforts are occurring in their states should email Steve Gonzalez of the Legion's Economic Division at sgonzalez@legion.org.
Survivors Benefit Plan
Spouses or disabled dependent children might be eligible to receive payments from the Survivors Benefit Plan if the service member elected to pay into the plan when he retired from the military.
Death Gratuity
A surviving family member designated by the service member could be eligible for a benefit known as the death gratuity if the service member dies while on active duty or in a drilling status.
Unjust Law Hurts Some Veterans
Did you know that if you're retired from the military and you also have a service-connected disability from the Department of Veterans Affairs (VA), you may have a financial problem or develop one due to a current law called "concurrent receipt." Here's how it works. If you are retired from the military you receive a pension based upon years of service. If you also have a service-connected disability you are entitled to receive a disability benefit from the VA. The "percentage" of your VA disability rating is where things get dicey. If your disability rating by the VA is 50% to 100%, you are entitled to your full military pension and your VA disability benefit, known as "concurrent receipt." Not only are you retired like other healthy military retirees, but you also suffered a service-connected injury for which you receive tax-exempt compensation from the VA. However, if your VA disability rating is determined to be below 50%, the monthly disability payment that you receive from the VA is automatically subtracted from your monthly military retirement check. It would be difficult to find a more unfair law that arbitrarily penalizes some veterans. And, needless to say, when retired service-connected veterans below 50% find out about this law they are more than angry.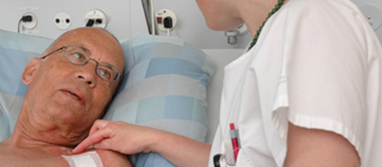 Date Difference
Did you know the Department of Defense (DoD) recognizes the Vietnam War era as November 1, 1955 to May 15, 1975? The Department of Veterans Affairs (VA) recognizes the Vietnam War era as February 28, 1961 to May 7, 1975, making thousands of veterans who served in the Vietnam conflict prior to 1961 ineligible for wartime benefits such as VA pensions and in some cases free health care.