Download Free Word Search Games
February 12, 2018
USVCP Staff
Looking to stretch your brain, test your vocabulary, and take on special challenges with uniquely designed word games for veterans that also teach about VA compensation and pension programs? The perfect word game puzzles that entertain and educate are at your fingertips.
Here's Why Word Search Puzzles Are Good For Your Brain
Numerous studies have shown that word search and other puzzles can help improve memory, focus, vocabulary, and overall mental acuity.
Many research studies have found that word search is effective at helping to teach a second language. Even if you don't want to learn another language, there's always room to expand your vocabulary. Most English speaking adults have a 20 to 35 thousand word vocabulary, while there are over 1 million words in the English language.
Doing daily word search and other puzzles can help to keep your aging brain fit. A study published in the March-April 2001 issue of the "American Journal of Alzheimer's Disease and Other Dementias" found that a simple cognitive activity like bingo can benefit older adults. Both the AARP and the Alzheimer's Association suggest that word search puzzles can be part of a healthy mental lifestyle.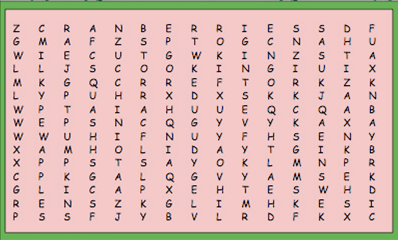 Download Word Search Puzzles