Luggage ID Card
Luggage ID Cards are easily spotted from far away or on an airline baggage carousel. Versatile design that's great for your leather suitcase or your vacation luggage. Luggage ID Cards are personalized for your personal use. They are ultra lightweight & made from High Quality Plastics - Fits virtually all luggage holders & loops. Helps protect against lost or stolen luggage - One less thing to worry about when traveling!
Our Luggage ID Card collection offers you a great way to show what you represent or what is important to you.

It's more than a Luggage ID Card, it has an almost limitless number of uses, but also as; place cards, party favors and corporate giveaways. Great gift for anyone!
Equipped with leather strap for secure connection to your favorite piece of luggage.
All Luggage ID Cards secure your private information with QR Code technology. Also, each card is equipped with QR code technology links to transportation information and flight tracking information.
Dimensions:
Luggage ID Card size: 30 mil thickness (standard credit card size)
Luggage ID Card dimensions: 3.375" x 2.125" (85.6mm x 54mm)
This set of two awesome, printed luggage tags will set your luggage apart in style. The tags are made of durable plastic with a card for contact information on the back. Each luggage tag is approximately 2.5" x 4.25" in size. The leather straps shown are included.
PLEASE READ: Be aware to keep your Luggage ID Card safe and secure at all times. Many bar code readers, including those available on cell phones, have the ability to scan the QR code on the back of your Luggage ID Card, which reveals your identifying information, such as your name, address, telephone number, and your email. Such technology could make you subject to partial identity theft if your Luggage ID Card is lost or stolen.
Unlock Luggage ID Card Collection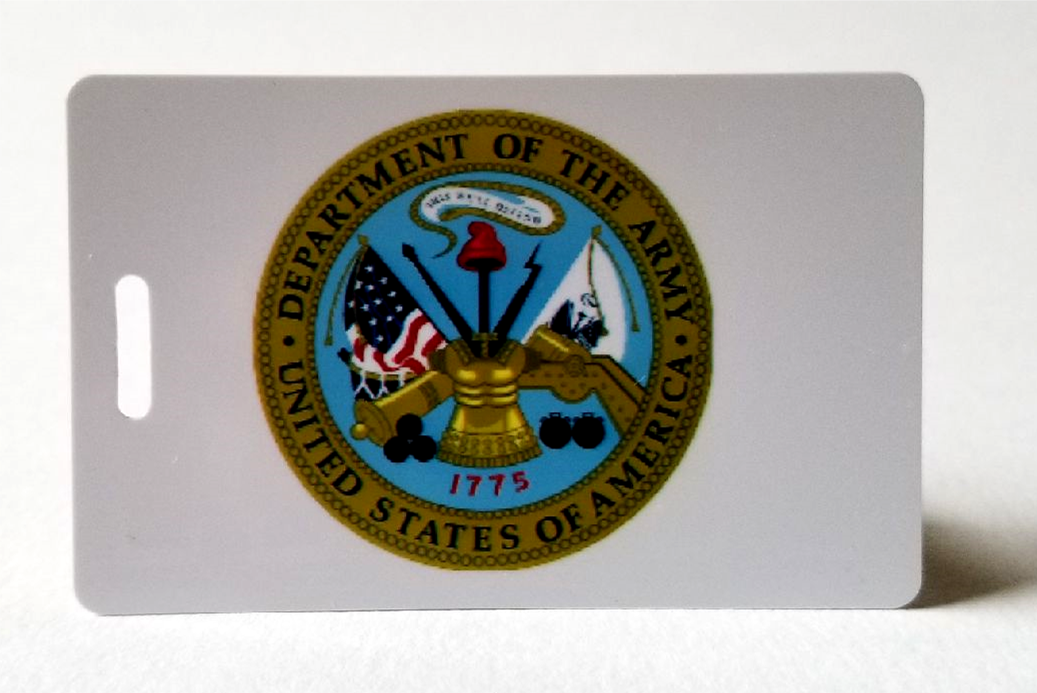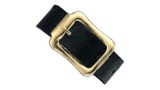 Choice of Leather Strap, Stainless Steel Ball Chain or Stainless Steel Weatherproof Chain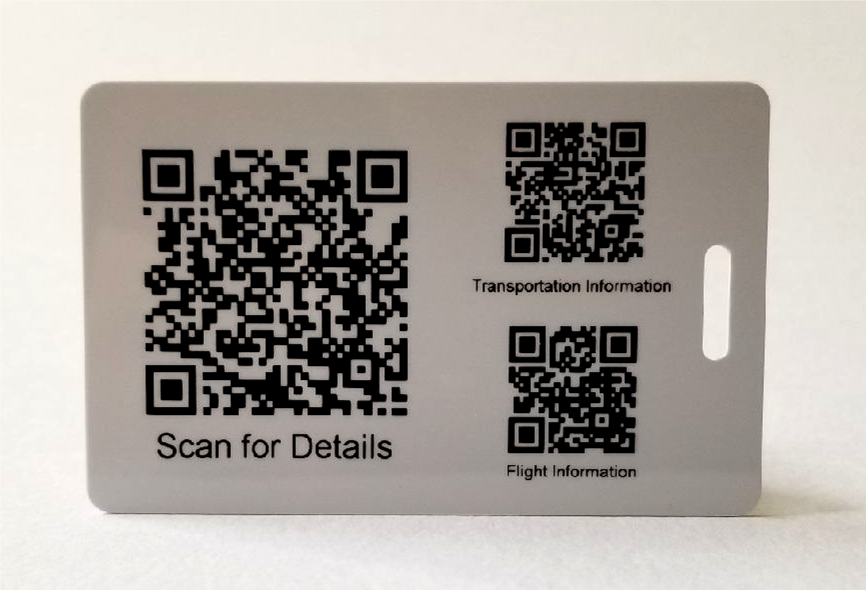 Card Back: Includes Luggage ID Cardholder information, link to transportation information and flight tracking information.