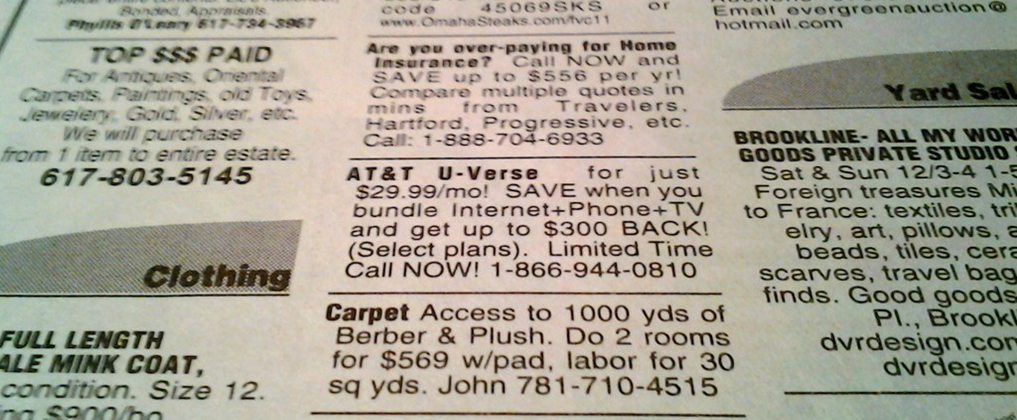 Honda GoldWing Motor Trike
2003 GL1800
Contact Seller
Following The Mist. book.
My book, "Following The Mist," The book is a composite of Life after death stories.
Contact Seller
1976 Model R-80S Imperial Fleetwood Jukebox
1976 MODEL R-80S IMPERIAL FLEETWOOD JUKEBOX IN GOOD WORKING CONDITION LOADED WITH 45 SINGLE RECORDS "100" PLAYS BOTH SIDS FOR 200 SONGS, LOCATED IN MERIDIAN CLOSE TO THE WAL-MART ON 19 NORTH, MERIDIAN, MS, THIS UNIT IS OWNED BY VFW POST 12124 & IS BEING SOLD TO RAISE MONEY FOR OUR POST. CONTACT RICHARD LANCASTER @ 601-727-9711 OR DANNY SMITH AT 601-604-0097 - $750.
Contact Seller
Jim Beam Collectibles
I have 150 Jim Beam bottles, decanters and trains (empty) for sale. All in used condition. Pick up only. Asking 3000.00
Contact Seller
Home in Altus, OK
4,500 sq.ft., office, 3 Bdrm, beautiful front porch ranch style home, heated year round indoor pool, central ac/heat..2 carports, detached 2 car garage, 3 sheds and 8 1/2 acres. Price $385K Contact Ken 580.471.8121.
Contact Seller
WOOD PALLET ART
Creative wood artwork using wood pallets to create clocks, beer caps designs on wooden boards, wine racks, coat hanger shelves, etc. Also, I do Christmas ornaments using seashells or wine corks. Photos of designs upon request.
Contact Seller