Traveling Vietnam Wall Schedule
PLEASE READ: The Traveling Vietnam Wall schedule is subject to change without notice. Check often for updates.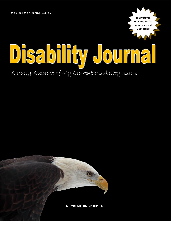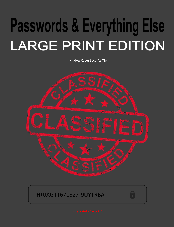 Traveling Vietnam Wall Schedule
May 16-21, 2019
Harley Davidson of Jackson
3509 I-55
Jackson Mississippi 39212
For more information contact Roger Barrett 601-826-5205
June 13-17, 2019
VFW Post 6768 of Northfield Ohio
8584 Olde 8 Rd.
Northfield, OH 44067
For more information contact VFW at 330-467-9722
July 25-29, 2019
University of NC at Wilmington
601 S. Collage Rd.
Wilmington, NC 28403
For more information contact University of Wilmington at 910-962-3000.
August 7-12, 2019
Frazier Middle School
142 Constitution St.
Perryopolis PA 15473
For more information contact Frazier Middle School at 724-736-9507.
September 25-30, 2019
Riverview Park of Pennsville
5 N. Broadway
Pennsville, NJ 08070
October 17-21, 2019
Central Church
2005 E. Winchester Blvd.
Collierville TN 38017
For more information contact Central Church at 901-888-4673.
October 30, 2019 - November 4, 2019
Riverpark Church
3232 E. 70th St.
Shreveport, LA 71105
For more information contact Riverpark Church at 318-865-1110.
William Price, 4/9/19
Would love to see this, I wish the wall would come to Houston, TX area!!! I am certain I am speaking for many veterans...
Larry Giersch, 4/7/19
This is great Whom ever put this together. Thank You.
Robert Williams, 4/7/19
I wish the Wall would come close to South Amboy, NJ so I could go see it. I don't have a car.

Terry Brooks, 4/7/19
Just wondering if the wall was coming back to the Portland Oregon area so I can show my respects to my bros. of the last battle of the viet nam era. SS Mayaguez recovery.
Raymond Carnovale, 4/7/19
When will the wall be in Charleston SC?

Michael West, 4/7/19
Is it coming to northern california?
Joetta Buterbaugh, 4/7/19
I am committing for my dad. JJ Buterbagh adr2 Stationed on USS Oriskeny 1964 -1966.

Duane Kelley, 4/7/19
Just wanted to know when you were going to be in Greenville SC?
Dakota Schultz, 4/7/19
I was a member of the Navy Seabees from 69-73, and served in Vietnam. I had the honor of escorting the traveling wall from Augusta, Ga. to Roswell, Ga. where we constructed the wall. Myself and Craig McNabb unloaded and made sure we touched every panel that came off the truck. What an honor that was. Thank you for that opportunity. God Bless.
Thomas Keltner, 4/7/19
How do I get the Traveling Wall to come to Whidbey Island Washington?
Paul Muffuletto, 4/7/19
When is the Wall coming to Phoenix AZ?