Aid & Attendance Modifications Remain In Jeopardy
USVCP Staff
July 19, 2018
Modifications for Aid & Attendance regulations remain in serious jeopardy. Remember, the new proposal aims to penalize veterans for gifts they might have given to their children for birthdays, holidays or even as payment for providing care. Penalties for this type of gifting can deny veterans vital assistance through the Aid & Attendance program for up to ten years. The new regulations also add restrictions to the type of assistance that will be allowed for qualification for Aid & Attendance. Veterans that are at the earliest stage of medical need and live in independent living facilities will no longer qualify for Aid & Attendance.
Also, surviving spouses and veterans will be limited in the amount they can pay for home care to a national "average," This does not take into account the regional variables that effect costs. This impedes veterans from receiving the highest levels of care.
The public comment period remains open. You may also contact Nancy C. Williams; she is the Pension & Fiduciary Officer in charge of the proposal.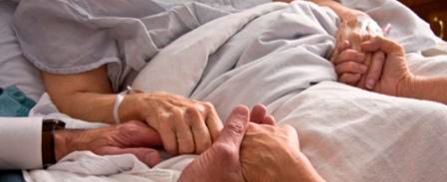 Reginald Austin, 7/31/18
Please don't pass this! I can see the day when I'll need help staying in my house. It should be cheaper than in a nursing home at the VA.
Norma Combow, 7/19/18
Oh, I pray this proposal does not go through! I am a disabled veteran and my spouse is disabled. I do not know when things will get worse and we will both need a caregiver to care for us in our home. Without Homebound Aid and Attendance we will not be able to afford the care we will need!! Please listen to all our veterans and show compassion for us Please!!